Sinaps Marketing selectat pentru programul de Business Coaching, oferit de Google Partners

Vrei să fii Telesales Executive la Sinaps Marketing?
03/11/2016

Studiu De Caz Sinaps Marketing – Publicat Pe ThinkWithGoogle.com
24/02/2017
19/12/2016
Munca într-o agenție poate fi extrem de satisfăcătoare. De la primul contact cu clientul, se naște provocarea, dar și dorința colectivă de a face totul pentru a atinge obiectivele propuse. Apoi, obținerea rezultatelor urmărite și mulțumirea clientului, aduce acel sentiment al lucrului bine făcut, ce te face să oferi și mai mult. Și la toate acestea se adaugă construirea unei relații, ce te face să vezi omul din spatele business-ului pe care îl ai de promovat.
După ce strategiile clienților sunt puse la punct iar drumul către conversii bine definit, facem ceva și pentru noi. Cunoaștem alți specialiști din domeniu, împărtășim experiențe și mai punem o cărămidă la dezvoltarea noastră.
Acest lucru ne-a dus la Rising Stars, un program organizat de Google România pentru agențiile de top din domeniul publicității digitale. Cu alte cuvinte, la Rising Stars se întâlnesc cele mai bune agenții AdWords din țară, pentru a avansa cunoștințele de business.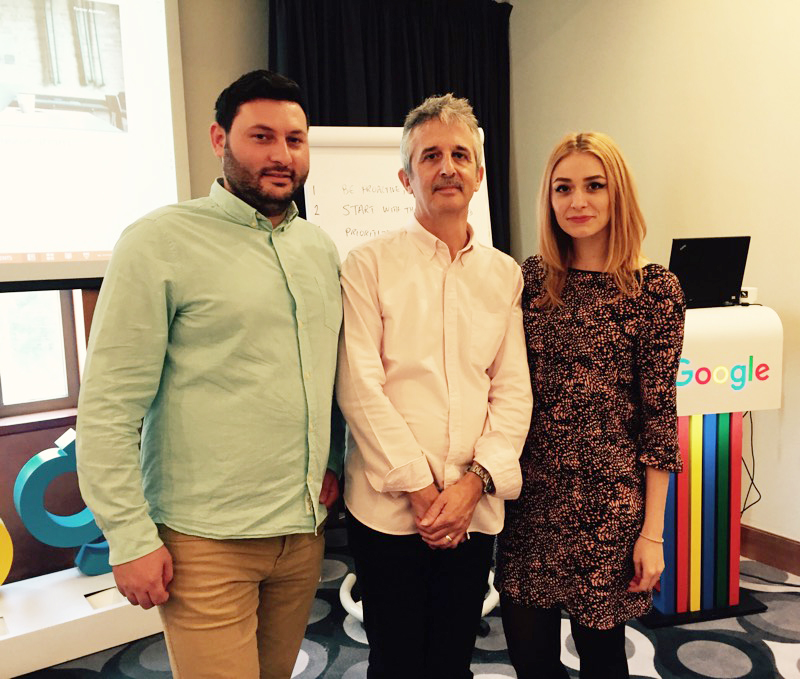 Am participat cu entuziasm la 3 sesiuni de training, desfășurate pe parcursul a 4 zile, susținute de specialiști în marketing online din Marea Britanie și Suedia, pe temele: Sales & Marketing, Finance și Leadership. Am parcurs și al doilea pas, prin dezvoltarea unui business plan, iar acest lucru a făcut să ne numărăm printre cele 8 din 15 agenții, ce au fost selectate pentru a beneficia de programul de Business Coaching, susținut de specialiști internaționali.
Cu siguranță am simțit că 2016 a fost anul nostru! Un an în care am devenit Google Premier Partner, am organizat Connect Iași – prima conferință Adwords din regiune, am crescut frumos echipa și ne-am mutat în casă nouă.
Putem doar să spunem cu entuziasm: 2017, bring it on!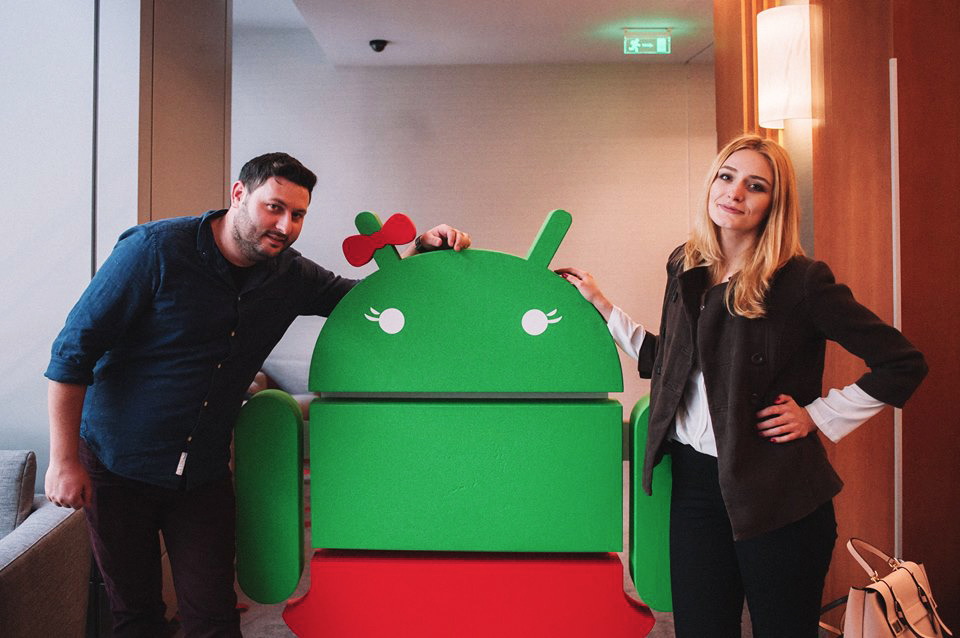 Pasionată de marketing online, cu obiectiv setat pe a vedea clienții mulțumiți de performanța campaniilor pe care le administrăm în familia Sinaps. Am și câteva obiective pe care mi-am propus să le ating în timpul liber: să învăț să merg pe bicicletă și să înot. Cel de la Sinaps este mai ușor de realizat. 🙂
Obține o evaluare
100% gratuită

a contului tău de Google Ads sau Facebook Ads
Pentru o mai bună experiență în cadrul site-ului sinaps.ro folosim cookie-uri. Prin navigarea in continuare pe acest website, accepti modul in care utilizam cookie-urile.Politica CookiesAccept
Privacy Overview
This website uses cookies to improve your experience while you navigate through the website. Out of these cookies, the cookies that are categorized as necessary are stored on your browser as they are essential for the working of basic functionalities of the website. We also use third-party cookies that help us analyze and understand how you use this website. These cookies will be stored in your browser only with your consent. You also have the option to opt-out of these cookies. But opting out of some of these cookies may have an effect on your browsing experience.
Necessary cookies are absolutely essential for the website to function properly. This category only includes cookies that ensures basic functionalities and security features of the website. These cookies do not store any personal information.
Any cookies that may not be particularly necessary for the website to function and is used specifically to collect user personal data via analytics, ads, other embedded contents are termed as non-necessary cookies. It is mandatory to procure user consent prior to running these cookies on your website.