Cum ne-am petrecut timpul la Connect Iași 2016?

Rebranding pentru Sinaps Marketing
07/09/2016

Internship Pay-Per-Click Specialist la Sinaps Marketing
07/10/2016
05/10/2016
Prima conferință organizată de Sinaps Marketing și Google România la Iași a avut loc pe 29 septembrie, zi dedicată discuțiilor productive despre promovarea pe Google AdWords și despre cele mai noi trend-uri în online. CONNECT Iași 2016 s-a desfășurat la Congress Hall Palas, fiind dedicat unui grup restrâns de 40 de companii din regiunea Moldovei, ce au fost selectate individual pentru a participa.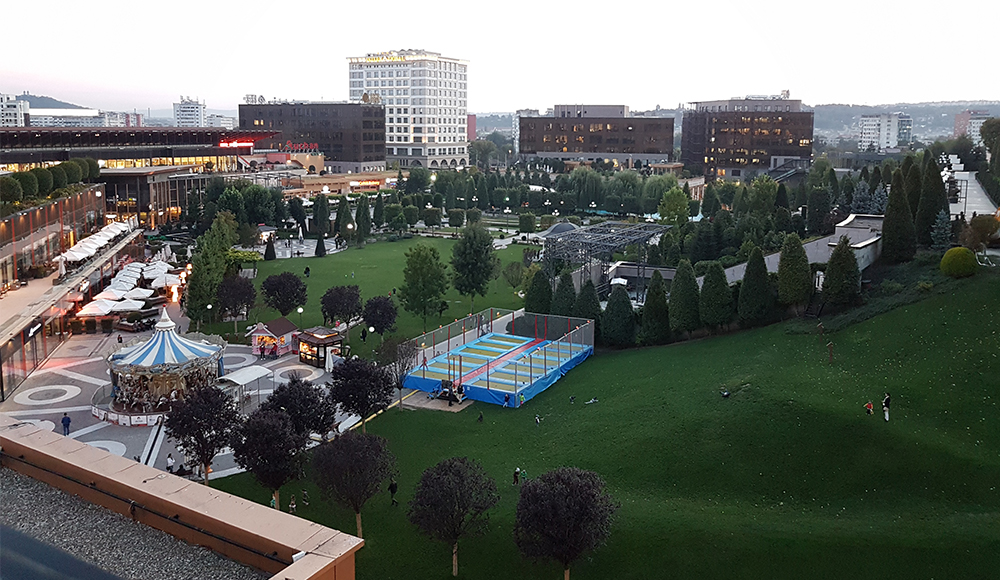 În cadrul evenimentului ne-am delectat cu prezentări despre Google AdWords Search și Mobile, dar și Display și YouTube. Am discutat despre cele mai noi tendințe în promovarea online cu Alexandru Victoriu, reprezentant Google România și echipa Sinaps Marketing. Apoi, am împărtășit secretele unor campanii reușite, sub forma unor studii de caz, dezvăluite de Andrei Pașcan (General Manager Originals.ro) și Marius Bogdan Pielmuș (General Manager Casa Parfumurilor).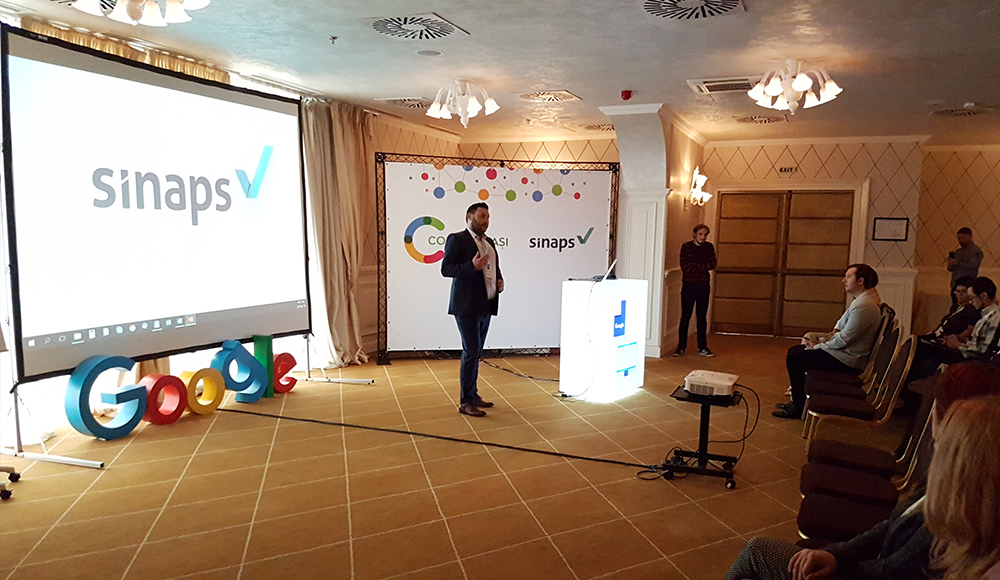 Agenda CONNECT Iași 2016

După ce am făcut cunoștință și ne-am energizat cu o cafea, ne-am bucurat de următoarele prezentări/ momente:
Trenduri în Online
Studiu de caz – Cum îți crești vânzările prin campaniile Google Search
Studiu de caz – Alegerea audiențelor în rețeaua Google Display
Rezultate puternice din YouTube
Micro Moments (Interactiv)
Tombolă cu premii în valoare de 1000 Euro*
Networking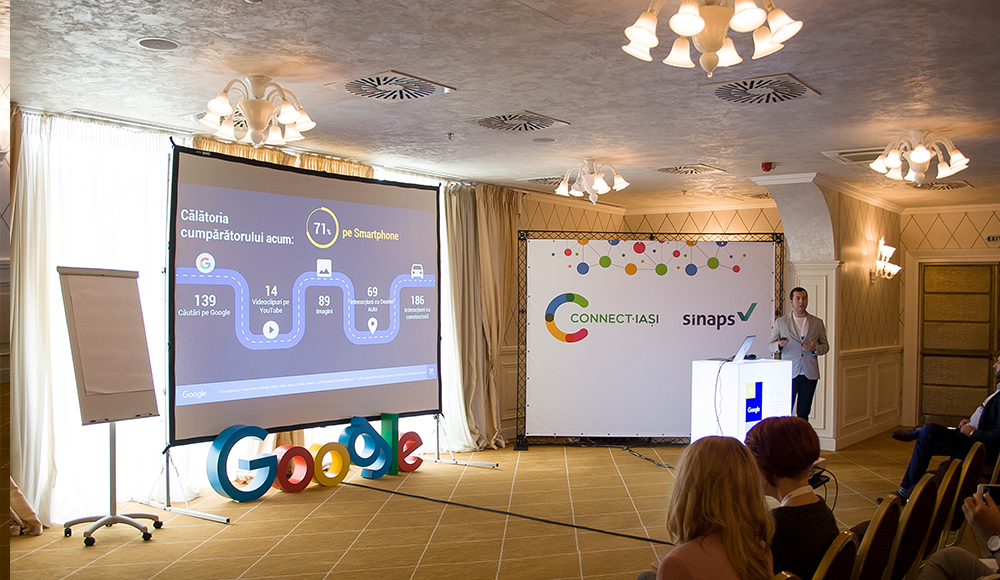 Cele mai interesante prezentări au fost studiile de caz pentru clienți precum: Originals.ro, Ramada Iași și Fre-Pro România, unde campaniile create de echipa de specialiști Pay-Per-Click Sinaps au adus rezultate peste așteptări.
Pentru a încheia într-un mod memorabil, am organizat o tombolă petru participanții noștri, cu premii în valoare de 1000 EURO. Printre cei mai norocoși se numără National Paints România și Apa Vital.
Abia așteptăm să cunoaștem oameni noi și să ne simțim la fel de bine la următoare ediție!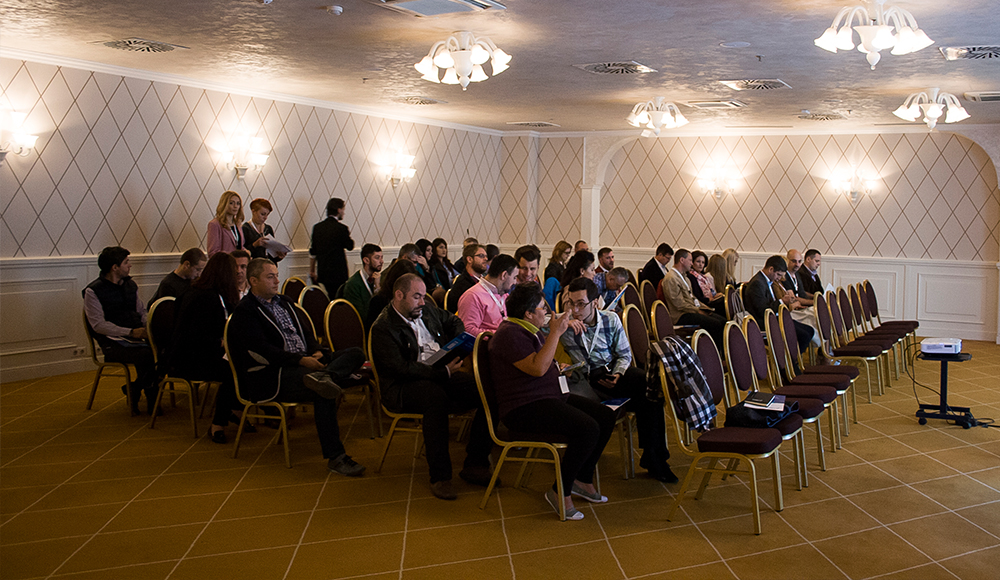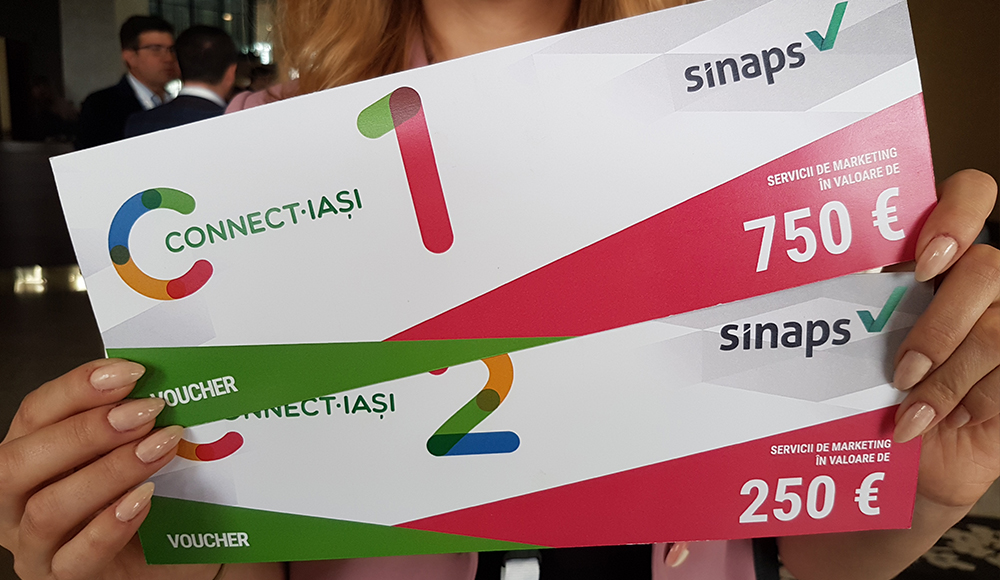 Graphic-Designer de la natură, am descoperit în ultimii ani o reală pasiune pentru marketing online și în special pentru SEM și SMM. Îmi place să experimentez lucruri noi și să aduc performanță în campaniile gestionate. Din când în când împărtășesc din experiențe și pe blogul Sinaps Marketing.
Obține o evaluare
100% gratuită

a contului tău de Google Ads sau Facebook Ads
Pentru o mai bună experiență în cadrul site-ului sinaps.ro folosim cookie-uri. Prin navigarea in continuare pe acest website, accepti modul in care utilizam cookie-urile.Politica CookiesAccept
Privacy Overview
This website uses cookies to improve your experience while you navigate through the website. Out of these cookies, the cookies that are categorized as necessary are stored on your browser as they are essential for the working of basic functionalities of the website. We also use third-party cookies that help us analyze and understand how you use this website. These cookies will be stored in your browser only with your consent. You also have the option to opt-out of these cookies. But opting out of some of these cookies may have an effect on your browsing experience.
Necessary cookies are absolutely essential for the website to function properly. This category only includes cookies that ensures basic functionalities and security features of the website. These cookies do not store any personal information.
Any cookies that may not be particularly necessary for the website to function and is used specifically to collect user personal data via analytics, ads, other embedded contents are termed as non-necessary cookies. It is mandatory to procure user consent prior to running these cookies on your website.